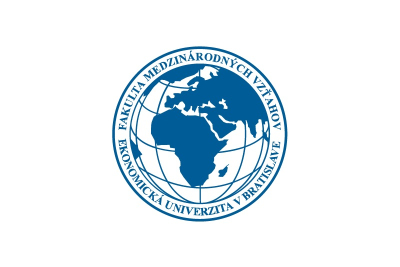 Pozor, zmena termínu konania!!!
Oznamujeme všetkým, že Fakultný deň FMV sa presúva z 11.4. (štvrtok) na 25.4. (štvrtok), kvôli nepriaznivým meteo podmienkam. Má prísť studený front a s ním ochladenie a zrážky. Takže sa na Vás tešíme 25.4., program stretnutia ostáva nezmenený - futbalový turnaj, opekačka, spev pri ohni s gitarami, umelecké vystúpenie, diskusie.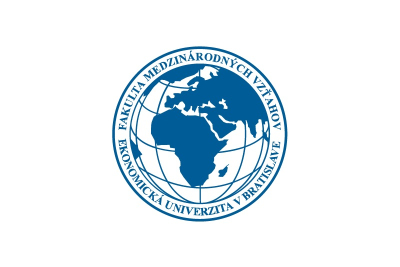 FMV je od januára 2019 spoluvydavateľom medzinárodného vedeckého časopis Journal of Comparative Politics (JCP). Časopis je vydávaný konzorciom troch stredoeurópskych univerzít - Ekonomickou univerzitou v Bratislave, Fakultou medzinárodných vzťahov, Slovensko; University of Ljubljana, Slovenia; Alma Mater Europaea - European Centre Maribor, Slovenia.
Časopis vychádza dvakrát ročne, v januári a júli. Články, ktoré sa objavujú v JCP, sú abstrahované a indexované v nasledujúcich bibliografických databázach: Scopus, WoS Emerging Sources Citation Index (ESCI), ERIH Plus, EBSCO, International Political Abstract Abstracts, ProQuest Political Science, International Bibliography of Social Sciences (IBSS), JournalSeek, UlrichsWeb, Universal Impact Factor, databáza I2OR.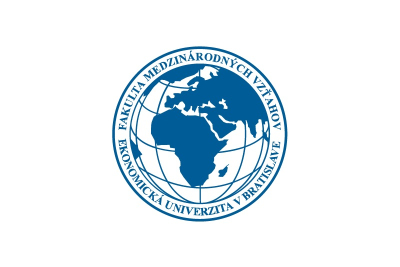 Študenti akademickej obce FMV EU v Bratislave môžu navrhnúť za kandidáta do AS EU v Bratislave iba študenta akademickej obce FMV EU v Bratislave.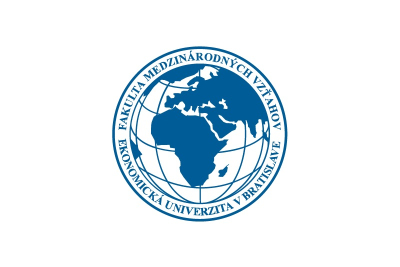 Dňa 29. 4. 2019 sa uskutočnia voľby do Akademického senátu EU v Bratislave za Fakultu medzinárodných vzťahov EU v Bratislave.
V zmysle článku 2 Zásad volieb do AS EU sa konajú voľby dňa 29.4. 2019.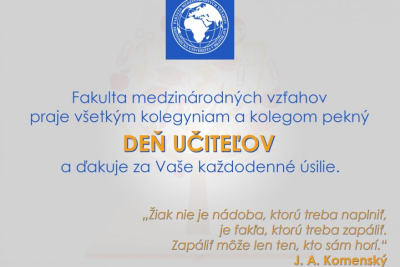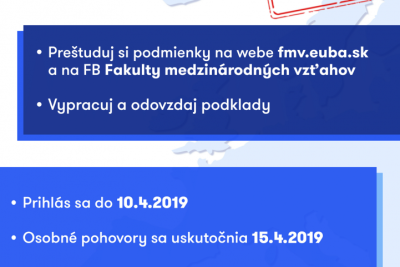 Do 2. kola výberového konania na zahraničné pobyty sa môže prihlásiť študent FMV najneskôr do 10.4.2019 (do 12.00 hod.).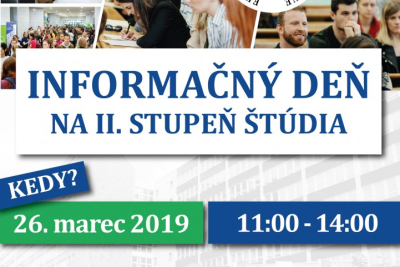 Pozývame záujemcov o štúdium na II. stupni štúdia na EU v Bratislave na Informačný deň, ktorý sa bude konať v utorok 26. marca 2019 od 11:00 do 14:00 hod., v priestoroch EU v Bratislave (platí pre Národohospodársku fakultu, Obchodnú fakultu, Fakultu hospodárskej informatiky, Fakultu podnikového manažmentu, Fakultu medzinárodných vzťahov a Fakultu aplikovaných jazykov).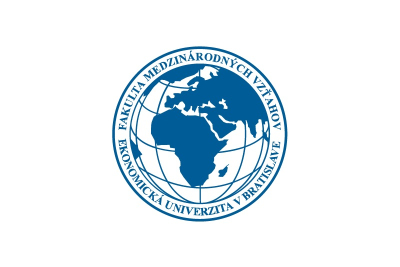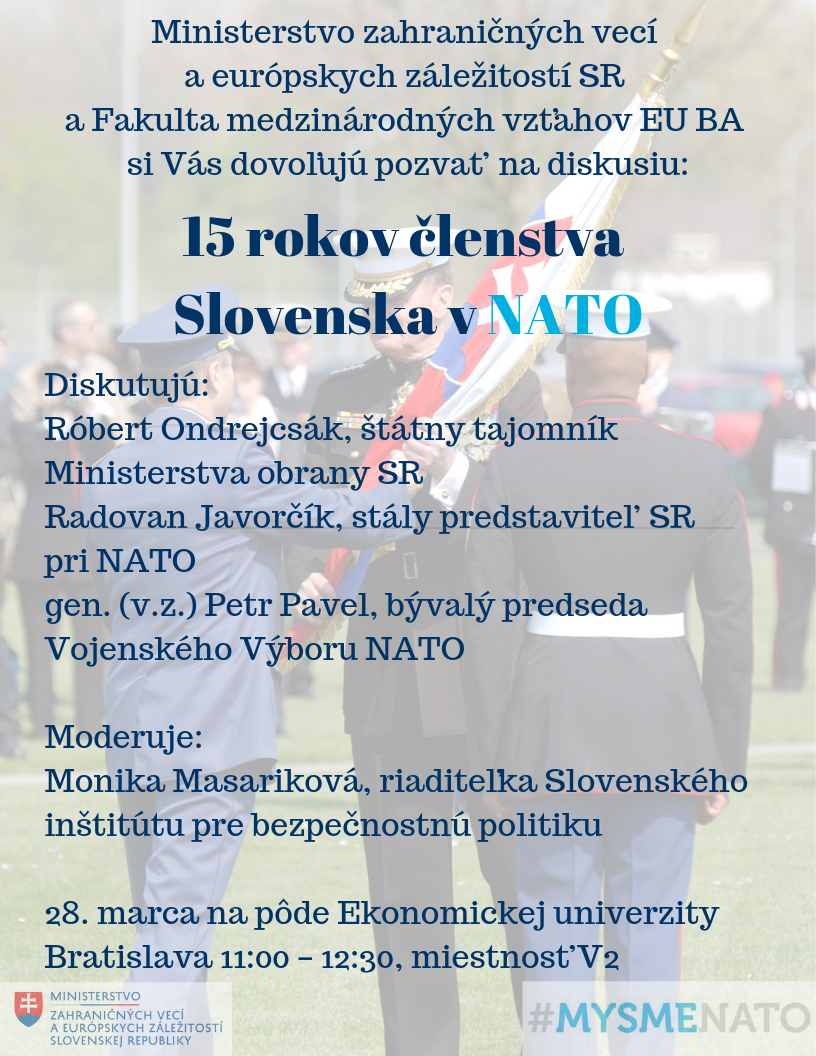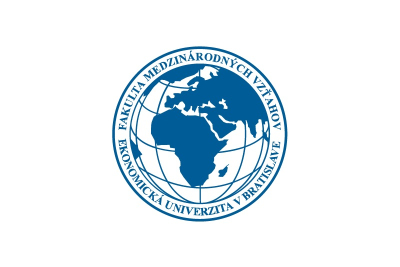 Fakulta medzinárodných vzťahov Ekonomickej univerzity v Bratislave Vás pozýva na 18. ročník medzinárodnej vedeckej konferencie doktorandov a mladých vedeckých pracovníkov "Ekonomické, politické a právne otázky medzinárodných vzťahov 2019," ktorá sa bude konať v dňoch 31. mája až 1. júna 2019 vo Virte.
Faculty of International Relations University of Economics in Bratislava have the honour to invite you to 18th International Conference of Doctoral Students and Young Scholars Economic, Political and Legal Issues of International Relations 2019, which will take place from May 31st to June 1st 2019 in Virt.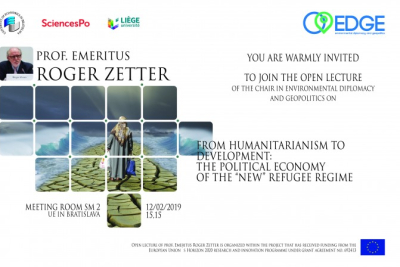 Pozývame na prednášku profesora Rogera Zettera z Oxfordskej univerzity (Former Director of the Refugees Studies Centre, University of Oxford and Founding Editor of the Journal of Refugee Studies), zastávajúceho pozíciu Chair in Environmental Diplomacy and Geopolitics v rámci projektu EDGE, ktorý bude prednášať na tému:
"From Humanitarianism to Development: The Political Economy of the "New" Refugee Regime"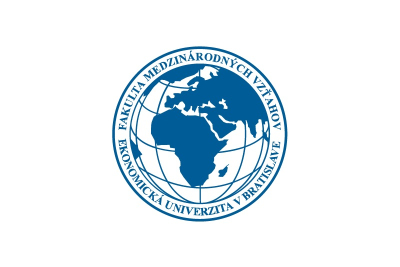 Fakulta medzinárodných vzťahov EU v Bratislave Vás pozýva zúčastniť sa ďalšieho ročníka fakultného kola Študentskej vedeckej a odbornej činnosti (ŠVOČ), ktoré sa uskutoční 25. 4. 2019. Prihlášky treba odovzdať do 22. 2. 2019 a práce do 5. 4. 2019.
Bližšie informácie a pokyny sú na: https://fmv.euba.sk/veda-a-vyskum/svoc/pravidla-pre-svoc