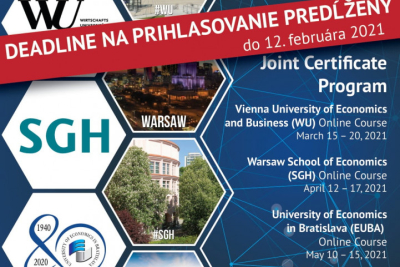 Deadline na prihlasovanie je predĺžený do 12. februára 2021 a prihlasovanie je otvorené aj pre študentov druhého stupňa štúdia!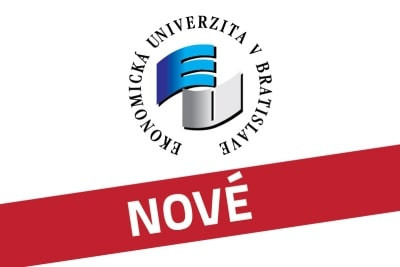 Rektor Ekonomickej univerzity v Bratislave vydáva dodatok č. 3 k opatreniu rektora č. 12/2020, ktorým sa menia ustanovenia č. 2, 3, 4, 5, 7 a 8 opatrenia rektora č. 12/2020 vydaného dňa 27. októbra 2020 v znení dodatku č. 1 k opatreniu rektora č. 12/2020 zo dňa 30. 10. 2020 a v znení dodatku č. 2 k opatreniu rektora č. 12/2020 zo dňa 17. 12. 2020.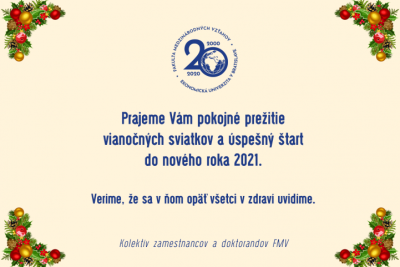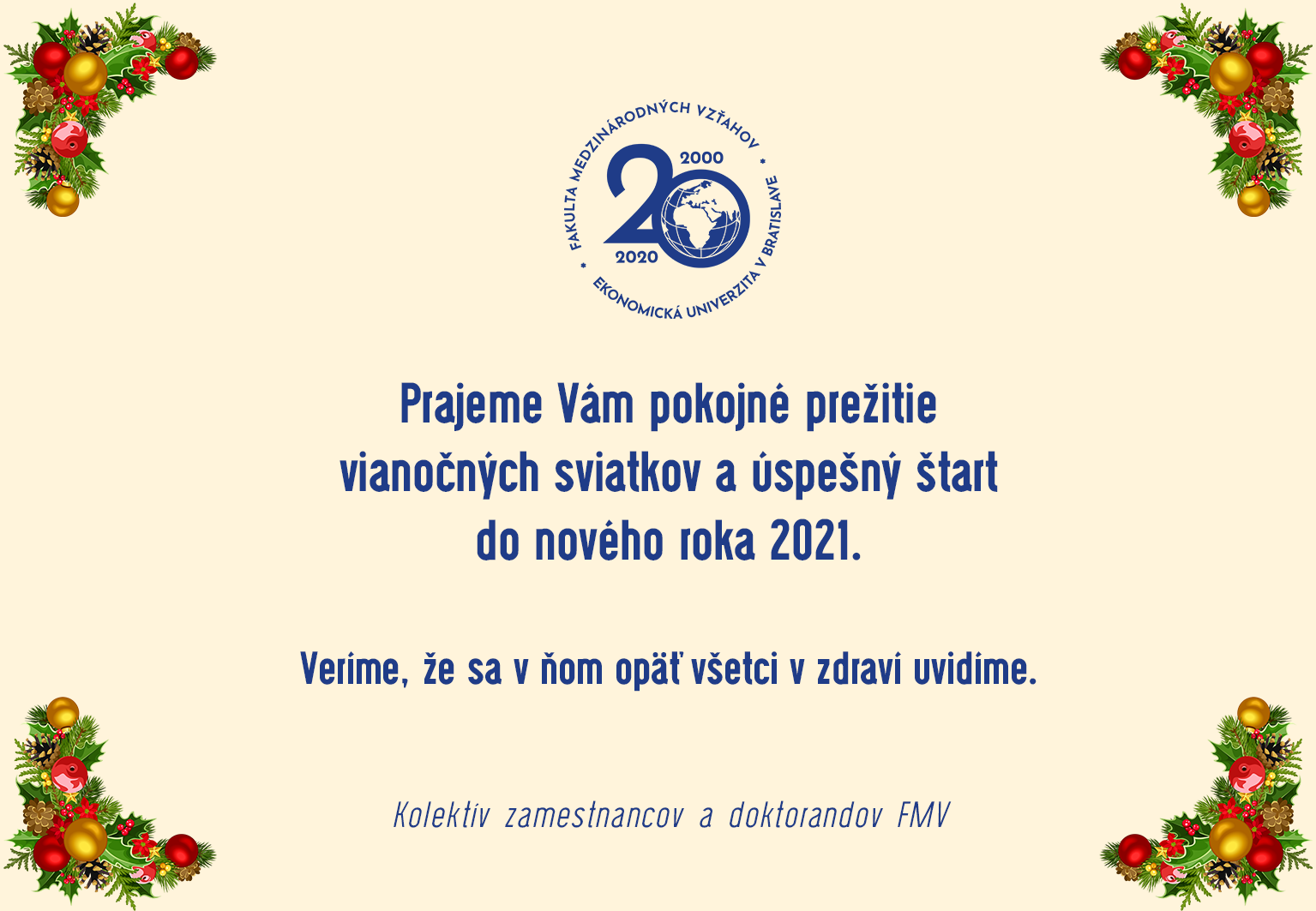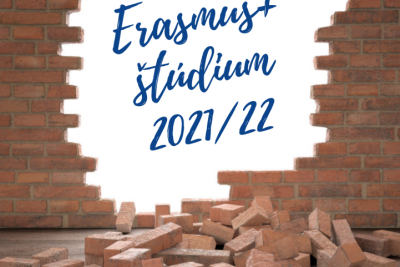 Fakulta medzinárodných vzťahov vyhlasuje výzvu na výberové konanie na ERASMUS+ študentskú mobilitu na ak. rok 2021/22.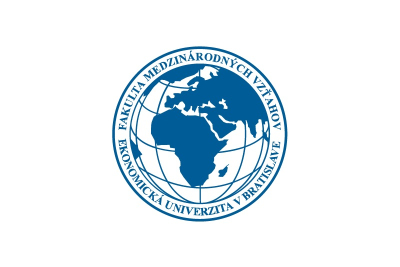 Všetkým uvádzame do pozornosti pozvanie predsedu AS FMV na zasadnutie Akademickej obce FMV, ktoré sa bude konať online prostredníctvom platformy MS Teams - kód do tímu je: qxr8wrr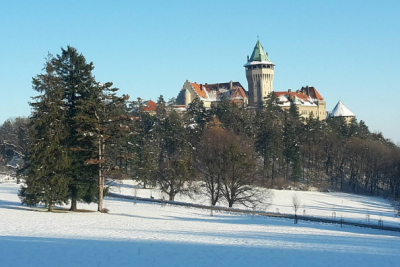 V dňoch 3. a 4. 12. 2020 uskutočnil 21. ročník medzinárodnej vedeckej konferencie Medzinárodné vzťahy 2020: Aktuálne otázky svetovej ekonomiky a politiky, a to online formou cez platformu Microsoft Teams.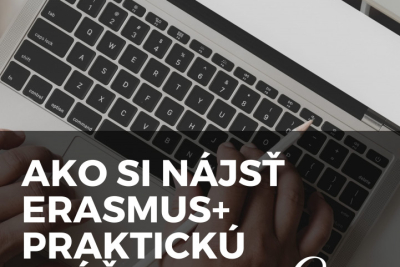 Milí študenti,
chceli by ste vycestovať na Erasmus+ praktickú stáž, ale neviete ako na to? Zaregistrujte sa na náš webinár Ako si nájsť Erasmus+ praktickú stáž a dozviete sa, kde hľadať svoju hostiteľskú organizáciu a ako sa na zahraničnú stáž prihlásiť.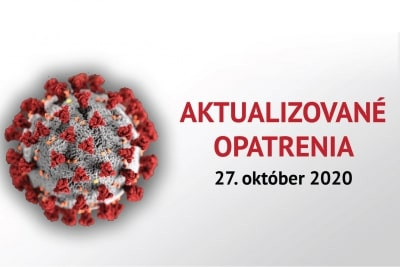 Rektor Ekonomickej univerzity v Bratislave na základe odporúčaní krízového štábu Ekonomickej univerzity v Bratislave pre monitorovanie, vyhodnocovanie situácie a prijímanie opatrení v súvislosti s výskytom a šírením koronavírusu COVID-19 zo dňa 27. októbra 2020 vydáva
opatrenie rektora č. 12/2020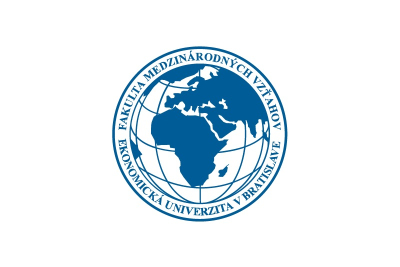 Fakulta medzinárodných vzťahov Ekonomickej univerzity v Bratislave pri príležitosti Týždňa vedy a techniky na Slovensku a 20. výročia jej založenia organizovala vedeckú konferenciu Aktuálne otázky islamskej ekonomiky a finančníctva, ktorá sa konala dňa 5. novembra 2020 v čase od 9.00 – 13.00h.
Faculty of International Relations of the University of Economics in Bratislava on the occasion of the Week of Science and Technology in Slovakia and the 20th anniversary of its founding organized the scientific conference Current issues of the Islamic economy and finance, which took place on Thursday, November 5, 2020 from 9:00 AM to 1:00 PM.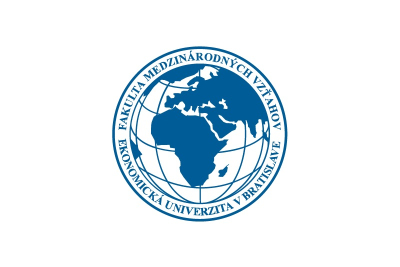 Medzinárodné vzťahy 4/2019 - Slovak Journal of International Relations 4/2019
Year 2019, Volume XVII., Issue 4, pages 258-354
Obsah/Contents
258-275: Martin Holub, Vladimír Baar

KOMPARACE SOUČASNÉHO NÁVRHU TTIP S PŘEDCHOZÍMI SMLOUVAMI O TRANSATLANTICKÉM OBCHODU:
CO POKRAČUJE A CO JE NOVÉ
A COMPARISON OF THE CURRENT PROPOSAL OF THE TTIP WITH PREVIOUS AGREEMENTS ON TRANSATLANTIC TRADE:
WHAT CONTINUES AND WHAT IS NEW
---
276-302: Jakub Szabó

ÚPADOK ĽAVICOVÝCH STRÁN V KONTEXTE REGIÓNU V4
THE DETERIORATION OF LEFT-WING PARTIES IN THE V4 REGION
---
303-320: Erik Pajtinka
KVÁZIDIPLOMATICKÉ ZASTÚPENIA A MOŽNOSTI ICH VYUŽITIA VO VZŤAHOCH MEDZI ŠTÁTMI BEZ DIPLOMATICKÝCH STYKOV
QUASI-DIPLOMATIC REPRESENTATIONS AND THEIR POTENTIAL USE IN RELATIONS AMONG STATES WITHOUT DIPLOMATIC RELATIONS
---
321-340: Lucia Husenicová

ZAHRANIČNÁ POLITIKA KĽDR: IDEOVÉ VÝCHODISKÁ A NÁSTROJE
THE FOREIGN POLICY OF DPRK: IDEOLOGICAL BACKGROUND AND INSTRUMENTS
---
341-354: Dmytro Lukianenko, Andrii Chuzhykov

SOCIALIZÁCIA GLOBÁLNYCH MÉDIÍ: ZAMERANIE SA NA GENERÁCIU Z
SOCIALIZATION OF GLOBAL MEDIA: FOCUSING ON GENERATION Z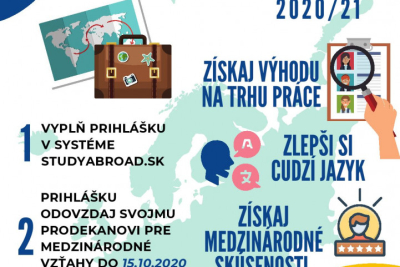 Nepremeškajte príležitosť prihlásiť sa na stáž v zahraničí, uzávierka je už 15.10.2020.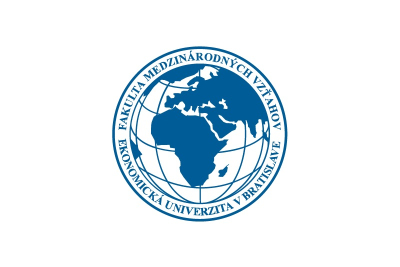 Vážení používatelia a návštevníci knižnice FMV EU v Bratislave,
v záujme ochrany zdravia a prevencie pred šírením ochorenia COVID-19 bude pre študentov obmedzená osobná návšteva knižnice FMV. Knihy si študenti môžu vypožičať alebo vrátiť len po telefonickom alebo mailovom dohovore s pani knihovníčkou.